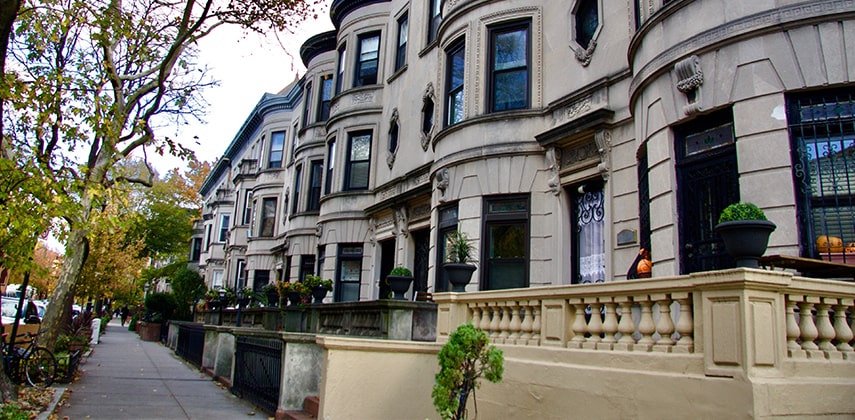 As one of the biggest neighborhoods in the Brooklyn area, Bedford is a culture-rich part of the city and famed for its amazingly attractive row houses. With their brick fronts built in an array of styles, and the other lovely brownstones and modern buildings surrounding them, it is a great spot to live. Unfortunately, it is a very busy part of town and when combined with the changing seasons, it can mean you track lots of dirt and debris into your Bedford home. Fortunately, Smart Choice Carpet is available to help you get the cleanest carpets and premium repairs whenever needed.
How to Choose Effective Carpet Cleaning Services in Bedford
When considering carpet cleaning services, you may think you must have the cleaners treat the carpeting inside the home. However, the best providers often remove the carpet and use their spacious facilities to ensure the rugs are cleaned top to bottom. Smart Choice Carpet uses only the finest techniques, machines and eco-friendly cleaners to ensure carpets hold their colors and yet are freed of odors, stains and debris.
Choose Premium Oriental Rug Cleaning Services in Bedford
The group also offers premium oriental rug cleaning services. These are different from traditional services because they take the fragility and special needs of an Oriental rug into consideration. It could be that the dyes, materials or weaving techniques used need a gentle and knowledgeable hand if the cleaning is to be effective without any damages. If a rug is damaged and in need of cleaning, this requires even more expertise, which is something Smart Choice Carpet proudly offers.
Trust the Best Rug Repair and Restoration Services in Bedford
Your floors get a lot of wear and tear, and you need to be able to have rugs cleaned but also have access to the very best rug repair and restoration services. Whether you own only modern carpets or proudly use antique and highly valuable Oriental rugs, the team at Smart Choice Carpet is able to pick up your rugs and return them in the best condition possible. Whether you need some dyeing and re-weaving, a new section of fringe or damages from dirt or insects undone, they can tackle such jobs, and more.
Call Us Now!
Smart Choice Rug Care