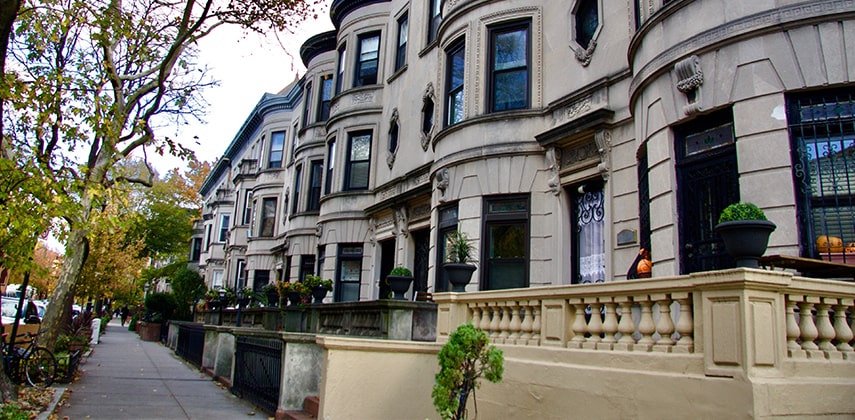 Bedford is a suburban area with plenty of restaurants and parks. This neighborhood is home to plenty of young professionals who have just started out in their career journey. Furthermore, this area is perfect for settling down and starting a new family. However, there are numerous challenges of living in Bedford. One of the biggest challenges is pollution. Because of increasing pollution, homes are prone to poor indoor air quality. Not only for you, but it is dangerous for the life of your expensive rug as well. That's where our rug restoration service comes to the rescue. At Smart Choice rug cleaning and restoration service, we make sure that Bedford residents don't have to deal with problems caused by dirty and damaged rugs. If you notice that your rug is accumulating dirt and dust, you can consult with our professional rug cleaning agent.
Rug Cleaning Services in Bedford
Oriental rug cleaning is a tedious task that involves a precise process. It is possible to clean your rug at home with a vacuum cleaner. But a vacuum cleaner can only eliminate the dust mites and dirt from the surface of your rug. For deep cleaning, you need advanced tools and techniques. Therefore, many homeowners in Bedford consult rug cleaning services for complete rug restoration under the supervision of experts. Our facility employs New York City's most skilled cleaning technicians. We examine carpets for damages and enhance the life of your rug through proper care. At Smart Choice, we follow these steps for rug restoration:
We start the Oriental rug cleaning process with a close inspection. Our technicians examine the rug and spot the damage. Meanwhile, the expert will write down different problems that require attention. They will look for color bleeding, stains, and worn spots. Furthermore, they note down the quality, material, and initial condition of the rug. Also, they run a test to determine the pH level of the rug fibers. That way, we identify a suitable cleaning agent for your rug.
We use advanced dust cleaning equipment to eliminate harmful elements such as pet dander, dust, and dirt. You cannot remove the fine particles trapped between fibers with a home vacuum cleaner. Allergens and dust mites between the fibers damage your rug and cause health issues such as asthma. We use machines to target the hidden grime without causing any harm to the carpet's material.
Besides identifying the stains, our professionals will identify the actual cause of the stain. They treat different stains with different methods. Removing coffee and red wine stains is easier than removing those of pet feces, urine, and vomit. In this process, the expert will use eco-friendly solutions with enzymes that break down the residue.
Oriental rugs are naturally delicate. They are made from natural fibers, such as silk or wool. Therefore, our treatment depends on different rug types of rug materials. We soak the rug in water with a cleaning solution and use a hand brush to scrub off dust and dirt.
After cleaning the rug with a soapy solution, we rinse the cleaning agent with a water hose. Our professionals rinse the rug until they notice clean water running out of the rug. This is a sign that the rug fibers don't contain any harmful substances. Furthermore, we use an extractor to eliminate excessive water. This Oriental rug cleaning step boosts the drying process and brings back the original feel of the carpet.
It is important to quickly dry off the rug and prevent mildew or mold build-up. At Smart Choice, we follow two drying methods. The first method involves hanging the Oriental rug on the special racks and drying it with natural air and fans. On the other hand, we also use air movers to dry off the rug. Also, we use dehumidifiers for a safe and quick drying process.
In the end, a professional technician inspects the rug. They ensure that all the stains and dirt are removed. They also examine the backing, bindings, and fringes. They will use a unique meter to check if the rug is 100% dry. After a complete inspection, we pack the rug in plastic wrapping and deliver it to your place.
Types of Rugs
At Smart Choice rug cleaning and restoration, we know how different rug types require different treatments. That's why our technician checks the quality and material of the rug before starting the cleaning process. Here are some rug types that we professionally clean:
Antique rug
Wool rug
Silk rug
Handmade rug
Chinese rug
Persian rug
Kashmir rug
Indian rug
Caucasian rug
Turkish rug
ABC rug
Rug Materials We Clean and Restore in Bedford
We understand how important it is to understand the rug material before rug restoration. Some rugs are delicate and cannot withstand a rough and tough cleaning process. Therefore, we evaluate the material type and choose the best cleaning process. Below, we will discuss how our cleaning procedures differ for different rug materials:
Cotton Rug Repair
First, the technician identifies the material and color of the rug.
To repair a hole or tear in your cotton rug, our professional will reweave that section. For this, the technician unties the fringes, removes the damaged fibers, and reweaves new ones.
They repair the existing fringes if there is small damage. For extensive damage, our professional removes the old fringe and adds a new one. 


Silk Rug Repair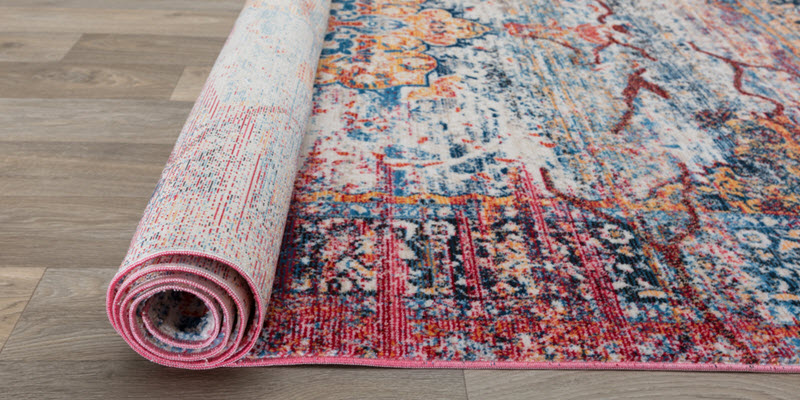 Our restoration process begins with dyeing the damaged silk rug. Our experts match the accent and color of the rug before starting the dyeing process.
We have technicians who are experts in pattern recognition. They precisely reweave while keeping the same design and pattern. After the process, you won't be able to tell the difference.
Then, we use the overcast stitching technique to repair the tears and holes. We stitch the silk rug with a material of matching color.
The fringe repairing process is common in all types of rugs. If the fringes are loose, your rug will unravel. Therefore, our experts will fix all the fringes.
After the final inspection, we will deliver the repaired rug to your home.


Wool Rug Repair
Our professional technician inspects the rug by hanging it on the vertical inspecting board
When they notice any small tear, they immediately repair the rug
Now they will fix small holes through the weaving process.
Fringes hold the foundation of your rug. Therefore, our expert will check all the fringes and prevent unraveling by tightening them.
Once they fix all the issues, they transfer your rug to our color restoration team. Our color restoration team includes experts with artistic skills. They eliminate the discoloration and patches caused by dirt and UV rays.
After rug restoration, our professional technicians clean the wool rug and eliminate bacteria, larvae, and dust from the rug.


Rug Repair and Restoration in Bedford
Our rug repair and restoration services include overcasting, fringe repair, stretching and blocking, reweaving, and mothproofing. We follow tried and tested techniques to restore the beauty of your rugs. We have an experienced team in Bedford with advanced equipment for Oriental rug restoration services. The team is an expert in cleaning and restoring silk rugs, antique rugs, and Persian rugs. With Smart Choice's restoration services, you do not have to worry about compromising on rug quality as we use non-harmful and environmental-friendly cleaning supplies. Here are some rug restoration services that we offer in Bedford:
Fringe Repair
Fringes wear out and fall off your rugs over time. At Smart Choice, we carefully rebuild the fringes after careful inspection. Sometimes, it becomes necessary to remove the existing fringes and add new ones. Our experienced team will professionally fix those issues and bring back the original feel and look of your Oriental rug.
Color Restoration
Over time, rugs and fabrics undergo color damage. We can fix it with advanced color restoration techniques. We follow a detailed and modified procedure to bring back the vibrancy of your rug. Also, we fix the color bleeding issues with expertise. Our highly skilled artists will give the best care to your rug without affecting the quality.
Water Damage Repair
Water damage can destroy your rug and cause mildew and mold. In this condition, you can trust our experts and enhance the quality of your rug. We use one of the best techniques for water extraction, which is sure to breathe new life into your Oriental rug. When you receive the rug after getting Smart Choice's rug restoration services, it will be moisture and mold-free.
Moth Damage Repair
If you notice tiny holes in your rugs, it is a sign of moth infestation. In this condition, you should deliver the rug to our service center, and we will repair it with accuracy. We have highly knowledgeable technicians who know how to repair moth damages.
Overcasting & Stitching
Smart choice has years of experience in repairing and overcasting the rugs. We can carefully inspect the end loss and repair the rugs with careful methods. Our technicians will use whip stitch and buttonhole techniques to refurbish your rug.
Blocking and Stretching
When there is massive foot traffic in your home, your rug will stretch and warp. We know how to treat these conditions. We are experts in rug blocking and rug stretching procedures. So, if you want a crease-free rug, visit our rug restoration center in Bedford.
Conclusion
Do you live in Bedford and are looking for the best rug cleaning and restoration services in town? You should visit Smart Choice rug cleaning services. Our rug restoration services include rug cleaning, moth repair, overcasting and stitching, blocking and stretching, water damage repair, and color restoration. If you are interested, give us a call at (718) 260-6034.
Call Us Now!
Smart Choice Rug Care
Smart Choice Rug Cleaning and Restoration
Average rating:
5 reviews
Sep 30, 2021
Thank you for providing these great services!
I feel great each time I stroll into the room and see my dazzling lounge rug. I had an incredible experience picking this mat back from Smart Choice Carpet at Bedford and working with the staff was so amazing. Thank you for providing these great services! Hats off to you!
Jul 27, 2021
Bedford has one of the best rug cleaners in town
Just wow it is! My silk Turkish rug was downright awful when I handed it over to the staff of Smart Choice Carpet, yet they got every tiny stain out of it. It looks bright now. Bedford has one of the best rug cleaners in town.  Highly recommended! (Y)

Jul 3, 2021
Smart Choice carpet extremely expert!
I just shifted to Bedford a month ago and found the staff of Smart Choice carpet extremely expert! Exceptionally eager to at last have spotless and new rugs in the house. Would recommend it to anyone who is planning to tidy up their home or simply needs a decent profound clean.
Jun 10, 2021
I can't expect better work and magnificent assistance
I got 5 evaluations from rug cleaning vendors across Bedford; all incredible. Smart Choice Carpet's restoration cost was half the cost quoted by others, I can't expect better work and magnificent assistance. That is an intense combination to beat that I cannot believe. Job very well done, just amazing. 10/10