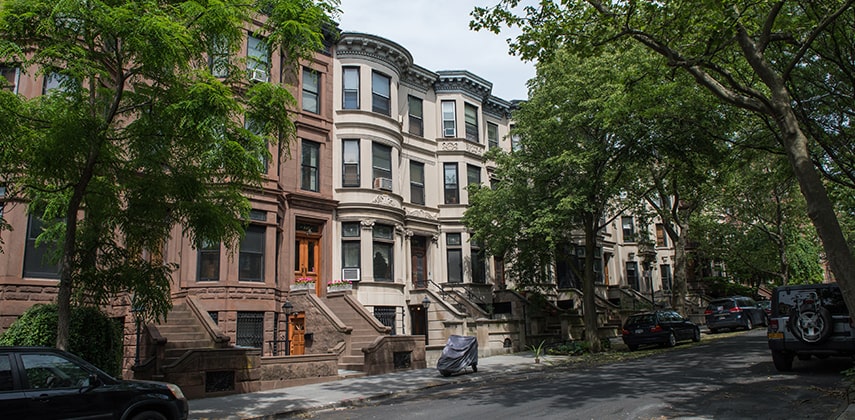 Park Slope, no doubt, is an amazing place to start a new family. The neighborhood is full of parks and other recreational places. Some say that this is a dream place for young families. But, because of the increasing population, problems such as crowded streets and pollution are common. To deal with this situation, a plethora of trees and parks balance air quality. Nevertheless, dust can enters your home and accumulate in your rugs, which can cause severe health issues. The dirt builds up, negatively affecting the air quality in your home. In the long run, it also decreases your rug's longevity. Therefore, you need professional rug cleaning and restoration services in Park Slope. That's where Smart Choice rug cleaning and restoration service comes in. In our facility, we have highly experienced and trained professionals who have been in the business for decades. If you want to get your rug repaired, simply give us a call.
Rug Cleaning Services in Park Slope
Oriental rug cleaning and restoration requires professional techniques and tools. Vacuum cleaning your home only removes the dirt and dust from the surface of your rug. However, harmful substances in the fibers weaken the material and reduce the air quality of your home. If you want to eliminate the dust and other substances from your rug, you need to consult a professional rug cleaning service provider in Park Slope.
At Smart Choice, we have a highly qualified and professional team with years of experience in the business. They skillfully eliminate harmful bacteria and dust to breathe new life into your rug. Below, you will find the rug cleaning process that we follow:
Our rug cleaning process starts with a deep inspection. Our highly qualified technician will check every inch of your rug to identify damages. They will make a note of all the problems, such as stains, color bleeding, and worn spots. After close examination, the technician will check the material and quality of the rug. Also, they conduct tests to identify the pH level of your rug fibers. The initial inspection helps our expert with the planning process.
Once they identify the cleaning process suitable for your rug type, they will perform an advanced cleaning process. Using advanced tools and techniques, they will eliminate dust and other harmful particles from the surface of the rug.
Now the technician uses different treatment methods to eliminate the stains from your rug. They use different cleaning processes, depending on the type of stains, such as red wine and coffee. The best part about our cleaning process is that we use eco-friendly cleaning agents to remove the residue of the stain.
Oriental rugs come in various natural materials, such as wool and silk. It is essential to understand the material of the rug to choose a specific cleaning process. We use a rug cleaning machine that pours cleaning solutions along with water. Meanwhile, our experienced technician scrubs the rug with a hand brush to eliminate dirt and dust.
Now we rinse the cleaning agent from the rug along with impurities. Our agent will use a water hose for this step. We also use an extractor to remove excess water from the rug. When we notice that the water running out of the rug is clean, we will move to the drying process.
After cleaning the rug, we immediately hang it on the special racks for the drying process. Smart Choice use one of the two tested and tried methods for drying the rug. In the first process, we use fans and natural air to remove the water from the rug. In the second, we use air movers or dehumidifiers for quick and safe drying.
In the last step, our technician examines the rug and identifies the loose fringes, bindings, and backing. We have a unique meter that helps ensure if the rug is completely dry.
Once the rug is completely dried off, we professionally pack the rug and safely deliver it to your home.


Types of Rugs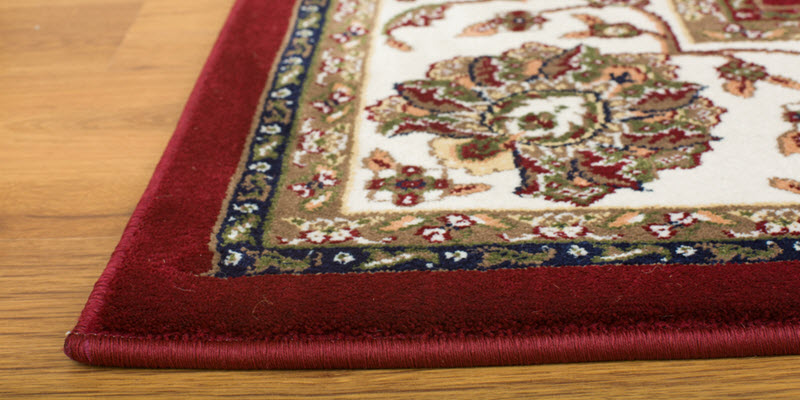 At Smart Choice, our knowledgeable rug cleaning agents follow a different method to clean rugs, depending on the rug material. As soon as we receive your rug, we inspect the material of the rug and follow the relevant technique. Below, you will find some rug types that our technicians efficiently clean and restore:
ABC rug
Turkish rug
Caucasian rug
Indian rug
Kashmir rug
Persian rug
Chinese rug
Handmade rug
Silk rug
Wool rug
Antique rug
Rug Materials We Clean and Restore in Park Slope
Before starting any rug cleaning and restoration process, we examine the material of the rug. This helps us choose the best treatment method, depending on your rug type. Some rugs are fragile and delicate; the tough cleaning process may damage the fiber of the rug. Therefore, we eliminate all the risks by following suitable rug cleaning and restoration process. Here are some popular Oriental rug materials that our experts have been efficiently cleaning for decades:
Cotton Rug Repair
When we receive a cotton rug, we identify its color and condition.
After identifying the damage, we repair the tears and holes. Our professional team uses the reweaving process to eliminate the damaged fibers and include new ones.
Then, our experts will check the fringes of the rug and repair if they find any damage in that area. Fringes maintain the foundation of your rug. Damaged fringes will unravel your rug, causing permanent damages.


Silk Rug Repair
When you send a damaged silk rug to our facility, we begin the restoration process with dyeing. Our experts match the color and accent of the rug and revive the colors of the rug.
Next, the technician uses their expertise and recognizes the rug pattern. They reweave the rug using the same pattern and design. After including new fibers, they repair the fringes.
After repairing bigger holes, our technician uses an overcast stitching technique to fix tiny holes and tears. For this process, they use the same material and color as your original rug.
Our expert will then inspect the rug once again to make sure they fix every issue
Once they finalize your rug, they will roll the rug and deliver it to your home.


Wool Rug Repair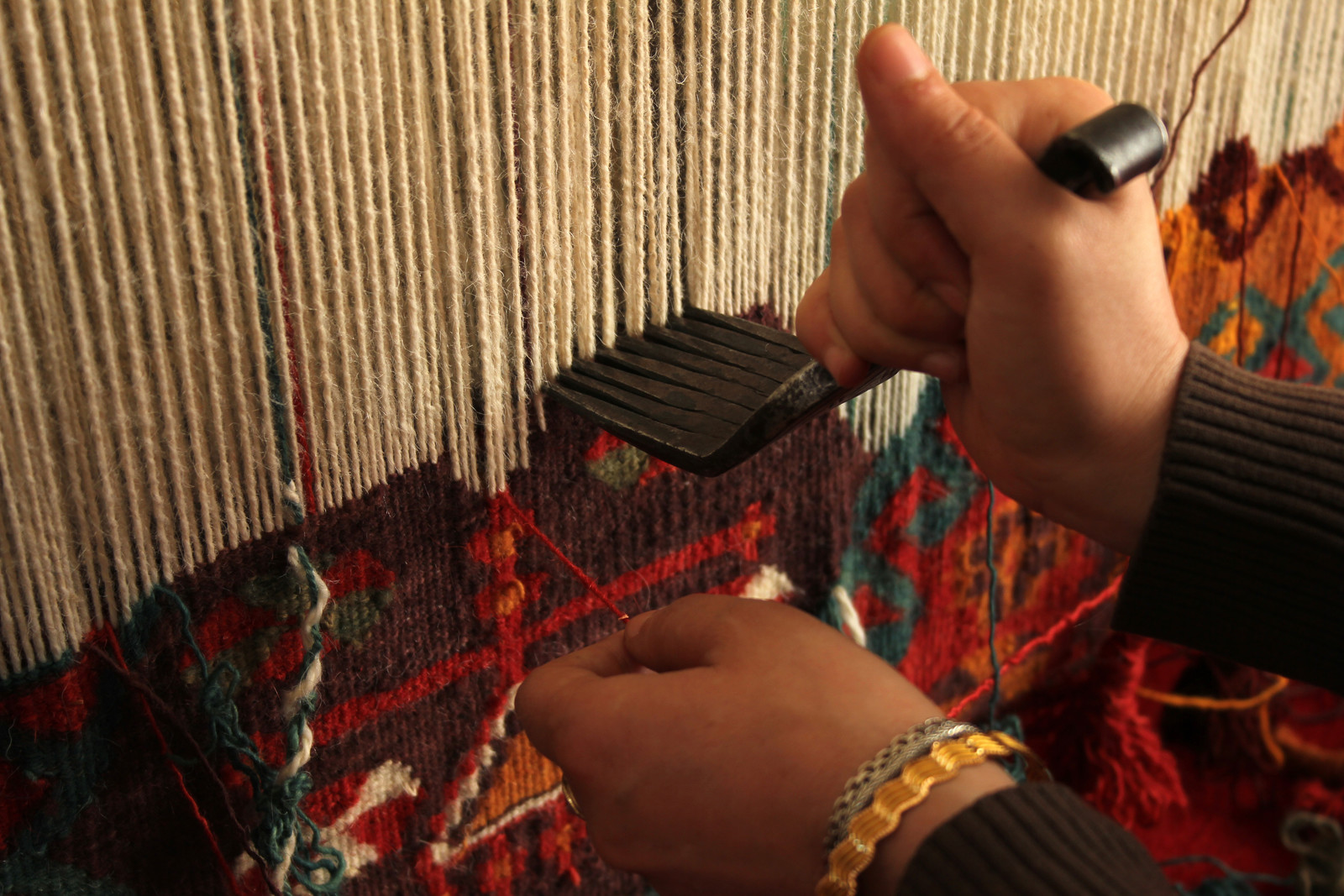 For woolen rugs, our professional rug repairing agent will inspect the rug on the vertical inspecting board. They will pinpoint and write down every little problem.
They will instantly fix the small tear.
Then, they will reweave the small holes and moth damages.
After fixing these problems, our professional will examine the fringes and tighten them to prevent unraveling.
After repairing, our color restoration team will receive the rug to fix color damage. The team will use their artistic skills to give a new touch to your rug. They will remove the patches and other discoloration problems.
At last, our technician will use a brush for the finishing touches. They will eliminate the remaining dust and dirt from the rug and deliver the new-looking rug to your home.


Rug Repair and Restoration in Park Slope
At Smart Choice, we perform all types of rug restoration and repair services. Our services include stretching and blocking, fringe repairing, overcasting, mothproofing, and reweaving. Because our highly skilled technicians are working in the same profession for decades, they have complete knowledge about traditional and advanced cleaning and restoring procedures. Our team in Park Slope is highly professional when it comes to restoring your Persian, antique, and silk rugs. Mentioned below are some of the restoration services we offer in Park Slopes:
Fringe Repair
Over time, the fringes of your rug wear and fall from the rug. Since fringes hold the foundation of your rug, damaged fringes will unravel the rug. Therefore, we rebuild your rug fringes to strengthen your rug's structure.
Color Restoration
The color of your rug also fades with time. Our highly qualified technicians use advanced color restoration techniques to fix this problem. We know how to restore the life of your colorful rug without inflicting any further damage.
Water Damage Repair
Water damage develops mold and mildew in your rug. If you recently experienced flooding or water seepage and noticed that your rug is wet, you should immediately bring your rug to our rug restoration service in Park Slopes. Our technicians use advanced techniques to enhance the quality of your rug. They will extract the water and repair the damage to your rug using their years of experience.
Moth Damage Repair
We can also mothproof your rug and eliminate the damages caused by a moth infestation. Moths feed on wool and silk rugs. This damages the quality of the rug and leaves large holes on the surface.
Overcasting & Stitching
After receiving your rug at our facility, we carefully inspect the damages and end loss. At Smart Choice, we overcast and repair the rugs using buttonhole and whip stitch techniques.
Blocking and Stretching
Excessive pressure can warp and stretch out the rug over time, especially when you place the rug under the furniture or in an area with high foot traffic. In this situation, we use rug stretching and rug blocking technique and flatten the surface of the rug.
Conclusion
If you live in Park slope and want to consult with a professional team for rug restoration services, you should contact Smart Choice. In our facility, we have highly trained technicians with years of experience in the business. To make an appointment and talk with our experts, give us a call at (718) 260-6034.
Call Us Now!
Smart Choice Rug Care
Smart Choice Rug Cleaning and Restoration
Average rating:
5 reviews
Sep 20, 2021
The group from Smart Choice Carpet was remarkable
I had a large antique handmade rug that was better for a long time. It started to fade after its use in an office for a couple of years, it had some hard stains of wine spills. The group from Smart Choice Carpet who came to pick up my rug was remarkable. They were easy to coordinate with, entirely sensible cost and the rug now looks fresh.
Aug 30, 2021
Smart Choice Carpets cleaned the rug impeccably
I realized my cotton rug required repair & cleaning, yet didn't understand how messy it truly was until they got it out from the furnishings. High traffic regions were really self-evident and I was apprehensive it was an act of futility. Incredibly, Smart Choice Carpets cleaned the rug impeccably. They dropped it back today and it resembled new! They worked effectively in each regard. Thumbs up!
Aug 22, 2021
Extraordinary Service - would highly suggest!
I required a rug cleaner in Park Slope to clean my pet-stained hand-made Kashmiri rug and Smart Choice Carpet worked really hard at it. My rug returned looking like new. They also put the rug down for me, lifting the sofa and furniture. Extraordinary Service - would highly suggest!
Jul 28, 2021
I could never imagine such service in Park slope!
I could never imagine such service in Park slope! Remarkable and quick assistance. Demonstrable skill and care! That is the way I would portray Smart Choice Carpets. Just had our Persian rug repaired, cleaned and color restoration which is a family treasure (60 years of age). It looks astonishing now!