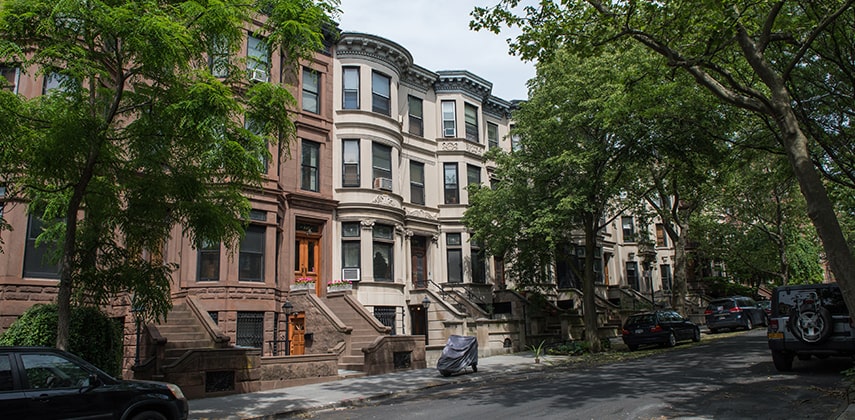 A famous residential area of Brooklyn, NY, Park Slope takes its name from its location on the western slope of the nearby Prospect Park area. It is full of the beautiful brownstone residences that make city living so popular, but it is also a historic spot with lots of great old buildings, shops and more.
With so much to see and do in the surrounding area, it is typical for those living in the neighborhood to need expert carpet care. After all, it is not just regular seasonal grit and grime that can harm floors, but also air pollutants, odors and more.
Keep the Home Looking Good With Carpet Cleaning Services in Park Slope
You can be on the ball about cleaning your home, but if your carpets are stained or have absorbed cooking odors or developed odors of their own, then it is only expert carpet cleaning services that can help. At Smart Choice Carpet, Park Slope home and property owners can count on their world class facilities and expertise in all things relating to carpet cleaning and repair to get the job done; even if that means restoration.
Rug Repair and Restoration Services in Park Slope
After all, if you leave a problematic stain alone, it can lead to the need for rug repair and restoration services instead of just cleaning services. Whether it is a fine Oriental carpet or another variety of rug, when damages have occurred it is never a DIY issue. It is necessary to contact experts who use eco-friendly cleaners and the right methods for dealing with any damages and repairs. This might mean fixing fringe, dyeing and re-weaving and more.
Oriental Rug Cleaning Services in Park Slope
If you find that you require specialized oriental rug cleaning services, working with experts like Smart Choice Carpet is the best. With knowledge in all areas of cleaning and restoration, they can ensure your finest Oriental rugs remain in the best shape and can even be repaired or restored if any issues have led to serious problems. Don't let your rugs suffer another day of staining, odor or damage.
Call Us Now!
Smart Choice Rug Care