Rug Cleaning Brooklyn Heights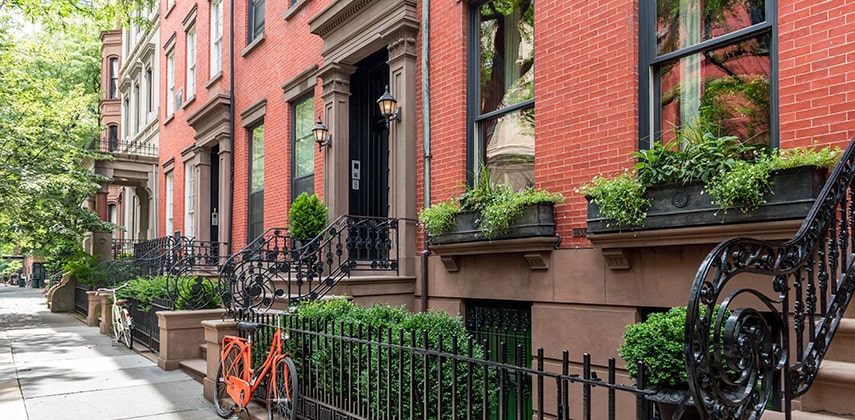 Historic and beautiful, Brooklyn Heights (once known as Brooklyn Village) has been a prominent area of Brooklyn since the early 1800s. Noted for its gorgeous brownstone homes, it is also part of the National Register of Historic Places. Directly across the East River from Manhattan, it is full of great shops, restaurants and activities. Unfortunately, as a property owner, you know that the activity of the area can take a toll on your rugs.
Ensure Beauty With Carpet Cleaning Services
Whether you live in one of those fine brownstones, an apartment or anywhere else, it is likely that the changing seasons in the neighborhood make it essential to find expert carpet cleaning services. Dirt and debris from the street, oils and odors from cooking and air particles can really take a toll on carpets and rugs, and that is why Smart Choice Carpet is the right solution. With state of the art equipment, methods and facilities, they can ensure your rugs are cleaned and even restored in the best ways possible.
Trust Only Experts With Oriental Rug Cleaning Services
As you know, there are rugs and then there are find oriental rugs. They cannot be cleaned with traditional equipment or compounds, and it takes experts to know about the right ways to handle each style of rug, the materials it is made of and more. The Oriental rug cleaning services from Smart Choice Carpet can ensure that rugs are not faded, weakened or harmed. Instead, they are freed of the odors, contaminants and other issues that might cause them to degrade over time.
What to Do When You Need Rug Repair and Restoration Services
What if it is more than just a good cleaning? What if a stain or other issue has caused actual damage? You can turn to Smart Choice for rug repair and restoration services, too. They can pick up the rug at your location and then return it to you looking both clean and restored. Whether Oriental or other types of rugs, their team has what it takes to get your Brooklyn Heights carpets back in the best shape.
Call Us Now!
Smart Choice Rug Care