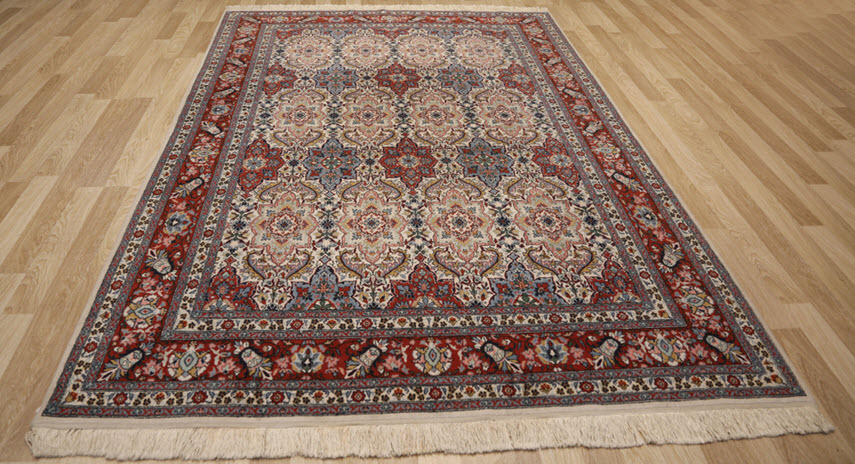 Silk rugs should probably be considered the royalty of the rug world. Whether your silk rug is an antique or a contemporary, it still represents the ultimate in rug crafting. No fiber, either, can match the incredible luster and feel of silk. And, while silk is one of the toughest of fibers, it is also one of the most delicate. Because silk rugs are made from a natural material, they can be more susceptible to damage by use or even indoor air pollution. If you've noticed that your silk rug has started to look dull and dingy, it may be time to clean it.
Cleaning Silk Rugs
The very last thing you want to do is to damage your silk rug when cleaning it, which is why this is a task best left for professionals like Smart Choice Carpet. Silk rugs need special treatment when being cleaned, and only those who have the knowledge, skill, and experience to clean these rugs competently should be entrusted with the job.
The Do's and Don'ts of Silk Rug Cleaning
Because of the expense entailed in purchasing a silk rug, attention to the correct way of cleaning it is important. This checklist will give you some idea of what should and should not be done when cleaning silk rugs.
Do use a slightly acidic cleaner.
Do check to see whether there are other fibers blended into the silk, such as wool or nylon.
Do test to make sure that the colors won't run when the rug is cleaned.
Don't use a stiff brush to try to remove stains – this can permanently damage the silk fibers.
Don't let a wet silk rug sit for a long period of time, this will encourage mold.
If you are unable to meet the criteria for successful silk rug cleaning, perhaps it's better to leave it to professional cleaners.
More Information About Silk Rugs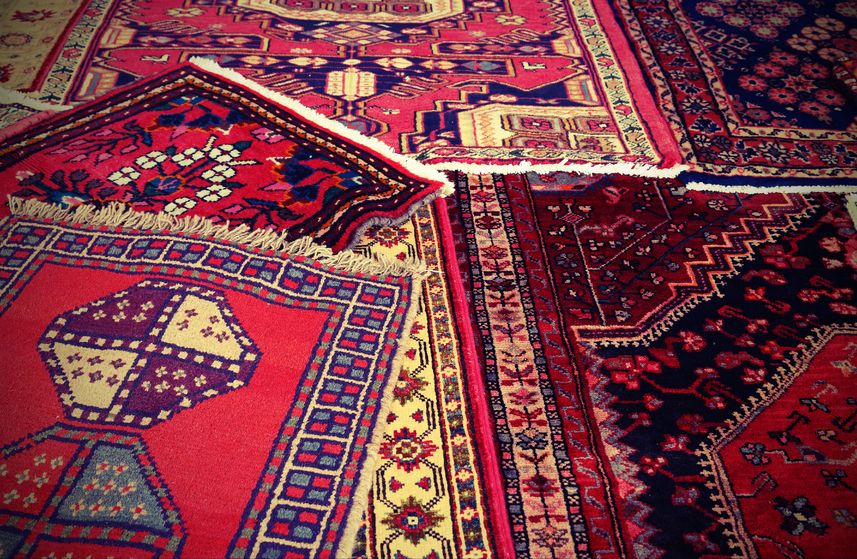 Say the words "Persian rug" to almost anyone and they'll tell you it is a beautiful object, a treasure, a handmade piece of art, and so much more.
Read More »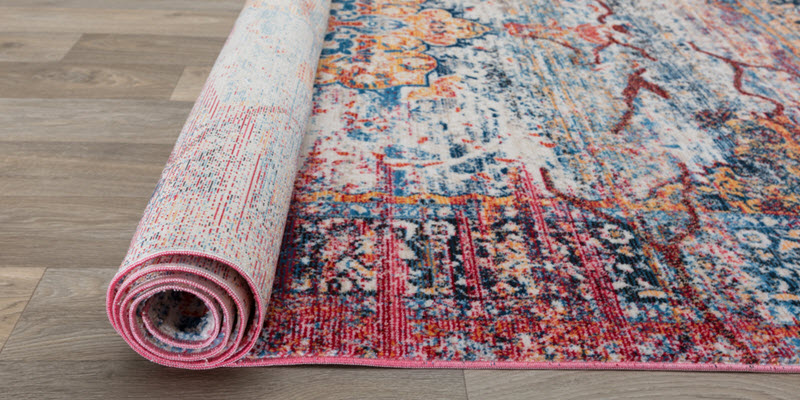 Say the words "Persian rug" to almost anyone and they'll tell you it is a beautiful object, a treasure, a handmade piece of art, and so much more.
Read More »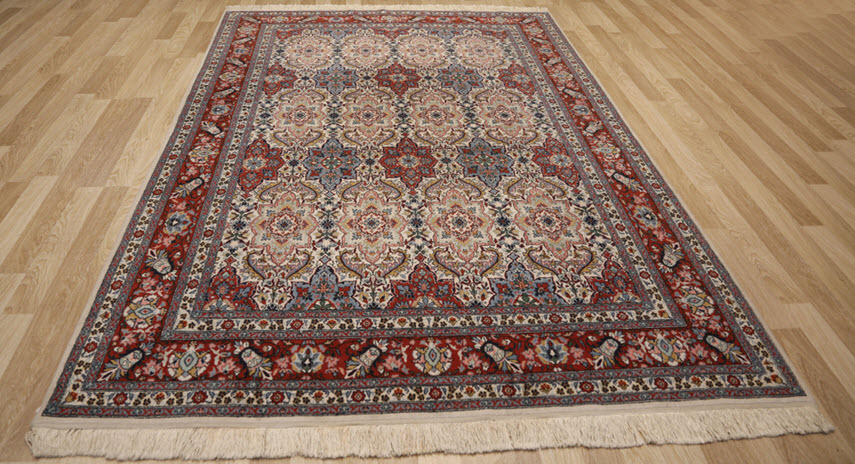 Say the words "Persian rug" to almost anyone and they'll tell you it is a beautiful object, a treasure, a handmade piece of art, and so much more.
Read More »
Rug Repair
Average rating:
7 reviews
Mar 8, 2019
5 - 6 years old silk rug cleaned to perfection
I needed to get silk rugs cleaned in my office. As the rugs were 5 - 6 years old and very dear to me, so I was looking for a company who can take care of them as their own. After a lot of searches and discussions, I found David. He and his team mates were just awesome. I highly suggest the Smart Choice Carpet for their capability in cleaning silk rugs. Everything was done conveniently, and they left my room clean after the work was finished. In case you have any stained rugs that you need to get cleaned, call David to get the job done perfectly and professionally.
Feb 22, 2019
Thumbs up!
The Smart Choice Carpet services exceptionally inspired me. I have effectively used them twice and now called them again because they offer all the services I often require. This time I needed to get my silk rug cleaned which was gifted to me by my beloved friend. They are an expert, benevolent organization that took care of the job in a very convenient way. It was a wild time for me as I was endeavoring to get my home settled before my hubby return after a long tour. Thanks to David and his team who came to rescue. I am much obliged to you again for all your assistance! Thumbs up!
Feb 9, 2019
Extremely Satisfied
I am extremely satisfied with my clean silk rugs. David and his team reached my home on scheduled time - asked what we required - my husband requested a deep cleaning to my expensive silk rugs - and David clarified what he would do. He was immensely helping, friendly, and amiable, completed an exceptionally great job, and my silk rugs look new. I feel honoured in recommending him to my friends and family at any time for rug cleaning services.
Feb 3, 2019
My Silk Rug Looks like New
Recently had an entire house cleaned after an occupant moved out. Exceptionally content with the service from beginning to end. I needed to reach the office before the arrangement and got a quick, productive and well-disposed reaction. The chap who confessed all to my silk rugs was in all respects well-disposed as well and gave important counseling concerning a little pervasion of moths. I acknowledged his guidance. The entire house smells stunning, and my silk rugs have been resuscitated wonderfully after cleaning. I am exceptionally upbeat to suggest No.1 Silk Rug Cleaning Company lead by David.