Rug Cleaning Williamsburg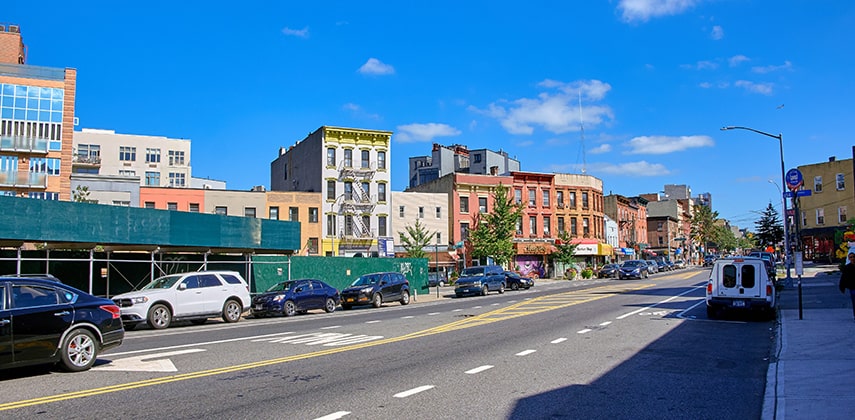 Known as one of the trendiest of neighborhoods in the Brooklyn area of NY, Williamsburg is also one of the busiest and most thriving parts of the city. It is full of unique enclaves and a diversity of architectural styles and though it is undergoing lots of gentrification it holds on to is unusual blend of cultures. Because it is so busy, you might find that you track any number of materials into your Williamsburg home on the soles of your shoes and even just from the air outdoors. That is why you want premier rug cleaning and repair services.
Uphold the Good Looks of Your Property with Carpet Cleaning Services in Williamsburg
With so many activities occurring both day and night, and with a large number of different cultural groups celebrating special events and holidays, the area is full of food traffic and activity. While that is a reason to live in Williamsburg, it can also wreak havoc on your flooring. When you have expert carpet cleaning services from Smart Choice Carpet you can rest assured that your rugs look great at all times. Whether it is debris from outdoors, particulates and smells from air pollution, or even odors and oils from cooking, the team can pick up your rug and return it clean, free of contaminants and even with full repairs from any damages the rug has sustained.
Traditional and Fine Rug Repair and Restoration Services in Williamsburg
When a rug is stained or exposed to debris, it can undergo damages as wide ranging as insect damage, fading and unraveling. The professional rug repair and restoration services from Smart Choice Carpet ensures that your rugs are deeply cleaned with premium materials and techniques, but if they are in need of repair, they can supply the work. Whether it is dyeing and re-weaving or restoring fringe, anything is possible.
Oriental Rug Cleaning Services in Williamsburg
If your finer rugs have dulled or been stained, you can also count on them for oriental rug cleaning services. With the kind of knowledge of fibers and techniques needed to retain the rug's condition, and the use of the ideal compounds and methods for each type of rug, the experts at Smart Choice Carpet ensure your finest rugs return to your Williamsburg home in the best condition.
Call Us Now!
Smart Choice Rug Care