Rug Cleaning Carroll Gardens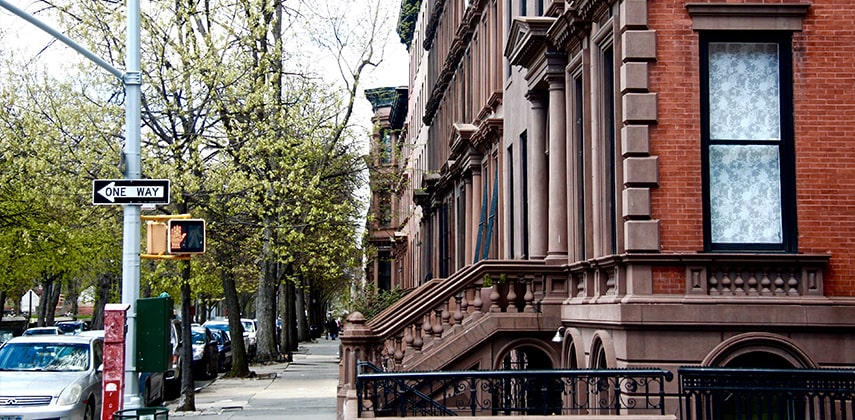 Close to the popular Red Hook area of Brooklyn, NY, but a truly unique world of its own, Carroll Gardens is a lovely residential area. It gets its name from the famed signer of the Declaration of Independence (Charles Carroll) who lived there, but also from the endless gardens that spread out in front of many of the district's brownstone buildings. More natural and quite beautiful, it is a great spot to live if you enjoy the four seasons and city living. However, both of these issues (weather and city conditions) can lead to challenges with your floors. Dirt, leaves, and debris from outdoors combined with air pollution, odors and oils from cooking can cause lots of problems with your floors. That is why you need premier rug cleaning services.
Trust Innovative Carpet Cleaning Services in Carroll Gardens
Whether your Carroll Gardens home has modern carpets or vintage Oriental rugs, you always want to have access to innovative and expert carpet cleaning services. Authentically effective carpet care is not a DIY project and at Smart Choice Carpet you enjoy access to experts in not only carpet cleaning but repair and restoration.
Why You Need Rug Repair and Restoration Services in Carroll Gardens
We like to think of any rug as designed to withstand years of use, but even the most rugged are going to require the attention of professional rug repair and restoration services. When they do, you want to be sure that your rugs are in the hands of people who understand everything necessary about rug construction, the different materials and the proper ways of handling and repairing them. The team at Smart Choice Carpet knows the right methods of re-weaving, dyeing specialty materials to match, fixing holes or fringe, and more. This is even more important when it is a fine Oriental rug in need of help.
Enjoy the Benefits of Expert Oriental Rug Cleaning Services in Carroll Gardens
When you require Oriental rug cleaning services, you want to be certain that the team doing the work is familiar with the delicateness of the rug, how its materials must be handled and what chemicals can or cannot be used. At Smart Choice Carpet, you can count on their experts to handle even the most delicate Oriental rug with the utmost care and return it to you free of any stains, debris and even damage; looking better than ever!
Call Us Now!
Smart Choice Rug Care