How to Clean Different Materials of Rugs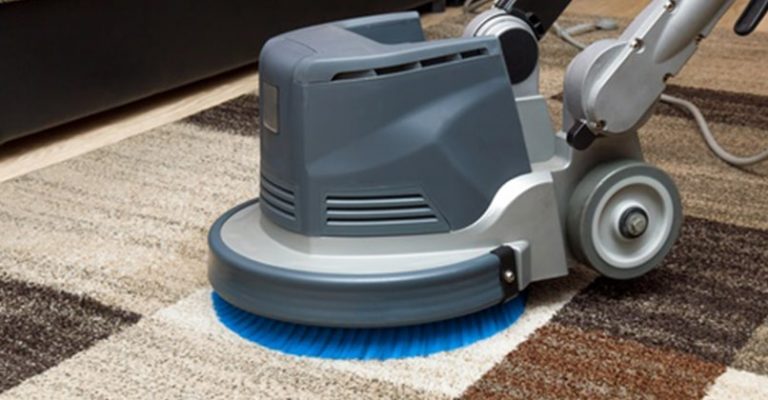 Do you clean your rug daily? Sure, you may vacuum it every day, but this only takes the dirt off the surface. Occasionally, you'll need to give it a good wash to keep dirt from accumulating. Nonetheless, you will still need a professional cleaning company to deep-clean your rug, so it looks good as new. Remember when you first brought home your gorgeous rugs and how they amplified the ambiance in your room? You can get back that effect by giving it a good wash. Once you know how to clean a rug, it becomes much easier. However, you still need a professional for deep cleaning. Here are some ways in which you can clean various types of rugs at home:
How to Clean Antique Rugs
The first step for cleaning your antique rug is to shake the rug in your lawn to remove dust and mites.
Then you need to check if the color of your rug is bleeding or not. For that, you need to take a wet cloth and rub the rug. If the rug is leaving stains of color, you will need to hire a professional as washing by yourself can fade your precious rug.
Now throw the rug in the washing machine.
Now you need to add cold water in the machine and use the hand wash cycle.
You can use detergent. However, if you need a natural cleaning agent, you can use vinegar, salt, and some water. A natural cleaning agent will be the best option if you have children at home.
After that, you need to take the rug out of the machine and use a brush to scrub in on a flat surface.
After scrubbing, keep the rug under the water tap.
Now you need to hang the rug till dried completely.
How to Clean Hand Made Rugs
To clean your homemade rug, you need to remove all the loose dust by shaking it thoroughly.
Now, you need to vacuum the rug to remove extra dust and mites.
Now dust your rug and vacuum again.
Keep your rug under a flowing tap.
Now use rug cleaning shampoo and scrub the rug firmly.
Rinse and repeat this process until your homemade rug is completely clean.
Now hang your wool rug in an open area.
You can also use fans to boost the drying process.
How to Clean Wool Rugs
Wool rugs comprise overlapping fibers. Dust usually traps in between those fibers. So you need to hang your rug on lines or ropes and hit the rug with a rug beater or broom.
Now vacuum your rug from both sides.
Pour a cleaning agent, such as Woolite. Before pouring the solution, you need to test the rug for color bleeding. Use a wet and white cloth and rub on the rug for 20 seconds with pressure. Now, check if the color is running or not.
Use water to wet your rug and rub it with a sponge. You can also use a brush.
Keep soaking your sponge in the clean water from time to time.
Now, wash your wool rug until you see clean water rushing out of the rug.
After that, you should dry your rug in your lawn.
How to Clean Silk Rugs
First, you need to remove the solid stain with a spoon. You should not scrape but scoop as scraping can chip your rug.
If there are stains of liquid, dab the liquid with a sponge or dry cloth and collect the entire liquid component.
Use water and vinegar solution on the stain.
If the rug is still stinking, you need to pour baking soda and keep it for a while, so the baking soda can suck the entire odor.
Now, you need to vacuum your rug.
For deep cleaning, you should contact a professional rug cleaning company.
How to Clean Kashmir Rugs
Check the label on the rug if any cleaning instruction is mentioned as these delicate rugs get damaged easily.
Check if your rug is bleeding color or not with a white and wet piece of cloth.
The easiest way to clean your Kashmir rug is by using a vacuum.
Spray water and detergent solution on your rug and scrub with hands
Now keep the rug under shadow for the drying process.
Conclusion
Every person loves a clean carpet. Many businesses and homeowners do understand regular cleaning. However, they do not know that proper maintaining and care extend the life of the rug, restore and refresh the beauty and its color, and it also eliminates hidden allergens and dust in the environment. When you are cleaning a rug it is a great challenge for you. In this regard, hiring an expert is the best option to get awesome results minus the extra effort.
Call Us Now!
Smart Choice Carpet
Call Us Now!
Smart Choice Rug Care