How to Get Rid of Moths in Area Rugs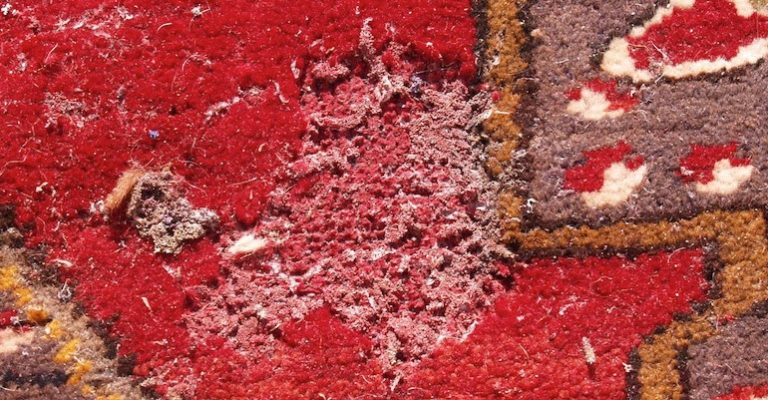 Moths can be the cause of severe damage to your area rugs. Read on to learn about some of the useful ways to get rid of the moth population in your rug.
How to Eliminate Area Rugs Moths Yourself?
Be sure to observe the following steps down to a T if you have taken it upon yourself to erase all the moth existence in the area rug at your home:
To start, make sure that the surface of the area rug is bare and does not have any furniture articles on top of it. Vacuum, both sides of the rug, extensively to get rid of any moth eggs and larvae embedded in the fibers of the area rug. Also, vacuum the floor area underneath the rug as well as the area under the furniture items that are positioned close to the infected area rug.


Be sure to use a high-powered vacuum cleaner. After the vacuuming is over, dispose of the contents of the vacuum cleaner bag as soon as possible. This debris contains the moths and the eggs, so you do not want to leave the remains of the vacuum dirt cup lying around.


Place the rug in a well-ventilated area and apply a non-toxic moth spray on all sides of the area rug. You can also use a moth insecticide that comprises pyrethrins. After spraying the rug, roll up the rug and leave it for about 24 hours. If the area rug is large-sized, leave it as it is and allow the insecticide to dry up.
Green Steam Carpet Cleaning
Green steam carpet cleaning is an ideal solution to treat your area rugs for moths if you are an environmentally conscious individual. This process does not use any harsh chemicals or toxic pesticides as cleaning agents. Instead, water is used and that too in scant quantity, so overall, water is preserved as well in the green steam cleaning process. Green steam carpet cleaning ensures that your home environment stays free from all pollutants that cause health-related issues like respiratory problems and rashes to the skin.

Eco-friendly steam cleaners are readily available in the market at a very economical price.
Engaging Professional Services
Undoubtedly, the best method to deal with an area rug moth infestation is to seek professional assistance from reputed cleaning companies such as Smart Choice Carpet.

Smart Choice Carpets employ the use of several moth removal solutions that include organic cleaning, steam cleaning, and dry cleaning, to name a few. They are well known for making use of toxic-free and eco-friendly cleaning agents and top of the line equipment that kills all the moths infesting the area rug very efficiently. When engaging the services of a professional, you can rest assured that your area rug is in safe hands.
Call Us Now!
Smart Choice Carpet
Call Us Now!
Smart Choice Rug Care